Late in the day again but I definitely wanted to link-up with Ashley for the wonderful Friday's Letters Link-Up!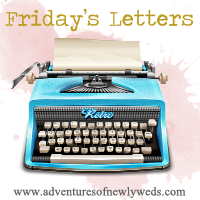 Dear Mom and Dad, I had a lot of fun with y'all today! Lunch at the Food Trucks @ Atlantic Station was definitely fun!
Dear Buddy you are the sweetest dog in the whole world and I'm not biased at all. that's totally a lie, i am but idk.
Dear hair mask for thin lifeless hair, please work wonders! please and thank you :)
Dear job search, hopefully something will pan out soon! I had a positive, wonderful phone call this morning!