So I planned to write this post on monday, and then didn't cause I was tired after getting home from a family reunion. Then I started debating whether I should participate at all. Because I don't currently have a job to tell y'all about! But Lindsey had said I should participate anyway and write about what kind of jobs I'm looking for and how I hope to make money soon!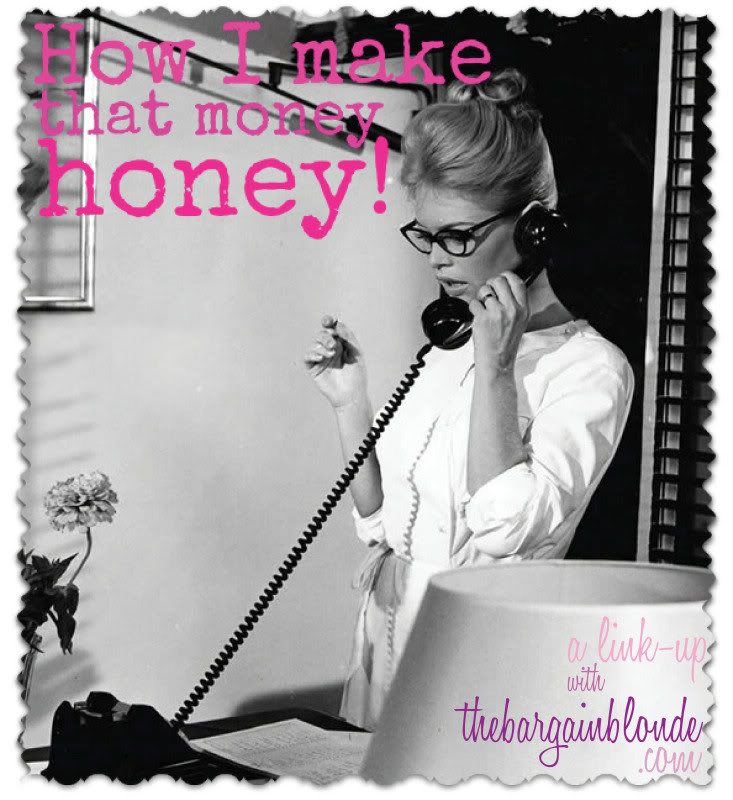 I just graduated from LaGrange College in May. I loved LaGrange- a small, private, methodist college an hour southeast of Atlanta, Georgia.
I love sports and for the last six or seven years I have wanted to work in the sports industry. In high school I was a manager for my high school's boy's basketball team, then in college I worked with the women's basketball team. I was the manager of the women's basketball team for all four years of college. Of course I filled water bottles but that is far from all that I did. I helped implement recruiting mailouts, filmed practice, and worked with food vendors. I also helped the girls out during practices and games. If they forgot something in their dorm or apartment or even downstairs in the locker room I'd go down and get it for them. For some reason I enjoyed getting things they needed. At least most of the time I did, I admit that sometimes it could be a thankless job! But the rewards were great. I made friends and it was a definitive part of my college experience.
Last summer I had the opportunity of a lifetime. I interned in the Sports Information Office at Duke University. It was summer and there weren't sports in season but it was still absolutely amazing. I had some tedious tasks, such as archiving past seasons schedules online and working on the records section of the women's basketball media guide. And then I had some really awesome tasks, particularly writing three releases for GoDuke.com. I was only there a month and the time flew by. Looking back I wish that I had done a longer internship but the career center at my school and my parents advised doing a month.
(I blogged about my internship at duke. you can find it at juneatduke.blogspot.com)
I was very pro-active in my job search looking at the NCAA and CoSIDA websites for sports information and marketing/promotions positions at colleges and universities since last August. I have applied for many different positions but have not had much success. I haven't been able to land a face-to face interview yet and believe that I will be able to make a great impression once I get in front of people. As the summer winds down I am trying to expand my search and explore other options. In the meantime I am considering working a a substitute teacher.
If any of y'all have advice on the job search, about staying positive, about how you ended up doing something completely unrelated to your major, how you got your foot in the door, etc. let me know!